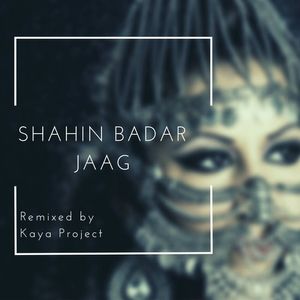 We are very proud to announce a remix of Kaya Project featuring Shahin Badar - Nazreh Milli (TPOT Remix). 
Link To Track: Here
Kaya Project is one of the alias of Seb Taylor (UK) and his various amazing collaborations. Seb has been around the scene for ages and is a true legend, deeply involved in the British dance-scene for decades and now focuses energy on downbeat projects such as Kaya Project and Hibernation. 
The vocals comes from Shahin Badar, an award-winning singer songwriter from UK. Her voice can be heard in The Prodigy´s megahit (97) - "Smack my bitch up", where her vocal chant is one of the prime components of the track, voted by Mixmag readers as the third greatest dance track of all time. Now Seb and Shahin releases a new singel "Jaag remixed by Kaya Project" which this TPOT remix is part of it as a bonustrack at Bandcamp. 
Kaya Project ft. Shahin Badar - Nazereh Milli (TPOT Remix) 
Written and produced by: Seb Taylor and Shahin Badar 
Remixed by TPOT: Per Thuresson and Olle Thulin 
Vocals: Shahin Badar 
Ney Flute: Fatima Gozlan 
Violin: Deepak Pandit 
Other Instruments: Seb Taylor 
Please enjoy! 
#Kayaproject #Hibernation #ShahinBadar